Hello friends! Last weekend, my husband and I transformed the front garden bed. It's been needing work for years. The "before" pictures show a blah-blah-blah front yard, with a straight garden bed and ripped-out bushes.
Before
Before
The bushes we had planted there more than a decade ago didn't do well. The azaleas were relocated about two years ago, and seem to like where they are now.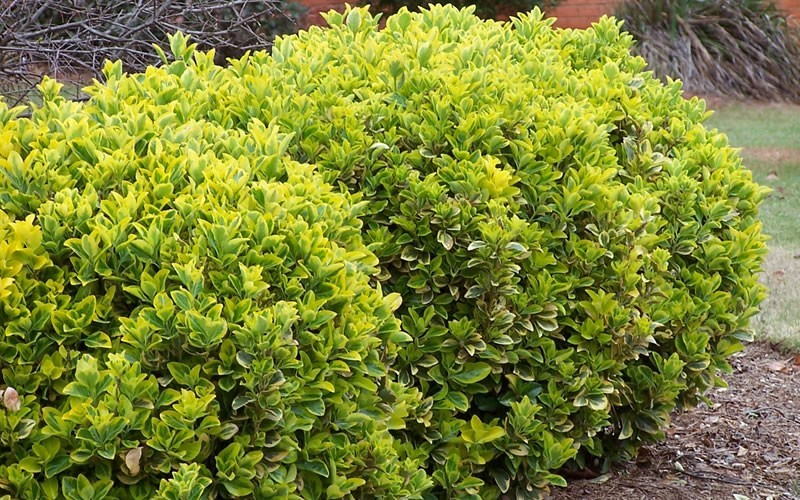 Not my photo (photo credit). I can only wish my euonymus bushes looked this good!
The euonymus bushes got infested with scale and shed leaves continually, looking spindly and weak. (A woman who works at the plant nursery where I bought our new things said, "I always steer people away from euonymus bushes. Just say that word out loud, real slow: 'you-wanna-mess'" - LOL, and it's true!)
After
After
After
I know it's not all that exciting to see, but I am THRILLED that we have a new shape to the bed, and bushes, and a tree, and some perennials. We need mulch, and some annual flowers, too. This was enough work for one day, let me tell you! My big strong husband cut out the sod with just a shovel, God bless him. He didn't need to go to the gym that day. ;)
Here are some flowers from the back yard:
We inherited a patch of these irises when we moved here. These have the sweetest perfume.
Another inherited beauty, though no perfume.
A viburnum hangs over my fence from my neighbor's yard. So pretty!
Lilies of the Valley from our yard, another inherited plant. We don't have too many,
but these few gave me pleasure on my kitchen windowsill.
More inheritance. These irises never grow above a foot high, and are very fleeting.
Thank you SO much for visiting today!
Peace and blessings to you,